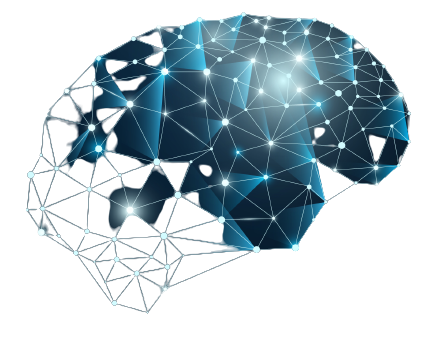 JV Systems has been providing quality IT solutions in Taupo, Tokoroa and throughout New Zealand for over 20 years – servicing everyone from homes to businesses, non-profits and iwi organizations.
When it comes to IT – you can rely on us.
Same great service, brand new location.
We're moving to a brand-new location in the New Year. More information will be announced once available.
We look forward to revealing the new home of IT support you can rely on.
Tailored, cost-effective solutions for all your Computer, Communications and Security needs
From Wi-Fi and networking solutions, managed IT services, computer equipment (e.g. laptops, tablets, desktops, etc.), cloud phone systems, security solutions and more – we have you covered.
IT solutions you can rely on
At JV Systems, we strive to provide high quality solutions and friendly customer service, backed by industry-standard technologies.
Our team provide a wide-range of solutions for both physical and digital security – including firewalls, advanced antivirus/EDR,security cameras and access control.
Our team are fully licensed security installers.
Unified Communications (VoIP Phone Systems)
The backbone of any business is communication. JV Systems offer flexible, powerful and cost-effective cloud-based phone system solutions. 
We can help you accelerate your business with tailored IT solutions, maximise your bang-for-buck with smart licensing decisions and protect your business data when disaster strikes.
We provide a range of service options, including 24/7 technical support where required.
Our small but agile team pride ourselves on ensuring the job is done right, and in a reasonable timeframe.
Experienced Professionals
We have over 20 years experience in the industry, and our team has certifications for FortiGate, 3CX, Microsoft 365 and more.
We have been selected as the Spark IT Partner for the King Country region.
We carefully scope all our solutions, and ensure we perform vetting and testing on all new products and solutions before deployment.
We pride ourselves on providing high-quality solutions that give you value for money, without reducing the end result.
We pride ourselves on providing best-in-class customer service, with a friendly team and reliable, fast technical support.
We constantly seek innovative ways to address your IT needs, by offering cutting-edge solutions that can give your business a competitive edge.
"We have been using JV Systems for over ten years, and they always come through for us. From computers, printers, phones and Wi-Fi - JV Systems provide quick, reliable and affordable support."
Deon Cooper, Du-Power New Zealand (formerly of SsangYong & LDV New Zealand)
Director
"The guys from JV Systems did a great job setting up our office network and completing other tasks we needed. They were very fast and pleasant to work with. Everything is now running smoothly thanks to them."
Brett Harris, Tauranga SsangYong & LDV
General Manager
"JV Systems assisted us with our wireless upgrade. We now have fast, reliable Internet in every room of our resort - and IT support whenever we need it. Can't recommend JV Systems enough."
Cherie Gray, Lakeside Villas Taupo
Resort Manager
"I have been working with JV Systems since 2019. They are unique in that you get a focused "small" company culture with a big company delivery. There are no airs and graces just committed service without all the technological gobbledygook. I cannot speak highly enough of them"
Peter Cowley - Industrial Symbiosis Kawerau, East Coast Heavy Diesel, Raukawa Charitable Trust
"I contracted JV Systems to upgrade our wireless and email system following some issues with my existing gear. They have gone above and beyond to provide me with a solution that just works, and makes my life easy."
Sharon Routh
Owner, Waiouru Welcome Inn
"We replaced our existing Spark Cloud Phone system with a new one from JV Systems and Access4. The system is powerful, easy to use - the support from the team is excellent, and the interface for managing our on-call system couldn't be easier."
Angela Lethbridge
Office Manager, Mainland Engineering
90 Days Warranty on All Services
Customer Satisfaction Guaranteed
JV Systems are here to help you – if we provide you a service, and it doesn't perform to your expectations – we have a 90-day warranty on all services. We'll work with you to get things up and running, at no additional charge.
NB: Any hardware warranties are separate.
Get IT you can rely on today - Contact Us for a no-Obligation Consultation.